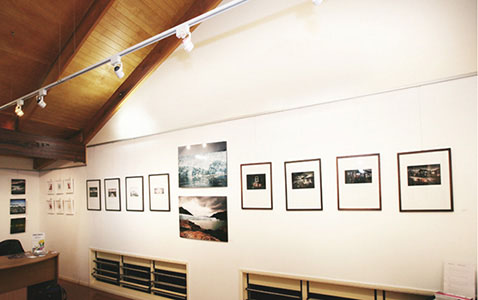 About Dreamimages
Dreamimages is the creation of two decades of experience, and the desire to create paramount imagery and unsurpassable service. It is managed by multi award winning master photographer, Melissa Anderson.
As a fourth generation photographer, Melissa developed an interest in photography from a very early in life. At 18 years of age, she launched her first photographic studio (Studio 60). This prominent inner city studio was, and continues to be a well respected photographic name in Brisbane. In 2007 Melissa followed her pursuit of excellence with a fresh vision and launched Dream Images.
Image Capabilities
Melissa has a wide range of experience across many areas including commercial, corporate, advertising, editorial, fine art, wedding and portrait. She enjoys the challenges and diversity of working across genres. Her clients commission her locally and internationally for her creative vision, technical capabilities, and great people skills.
Awards and Accolades
She has received many accolades throughout her career for her work, business skills, and photographic contributions. Her imagery has been awarded, published, exhibited nationally and internationally, and is held in numerous national, state and private collections.
Industry Involvement
Melissa has volunteered her time for over twenty years to various industry organisations such as AIPP, ACMP, FIER, and contributed towards the development of industry qualifications and a national accreditation program. This has included national board representation, and industry consultation for various projects and portfolios.
Professional Profile
Melissa is a well respected photographer, mentor, judge, exhibiting artist, speaker and trainer. Melissa has presented workshops and speaking engagements throughout Australia and internationally over the past two decades. She has experience in speaking with a wide range of audiences and networks including; youth, education and university engagements, photographic industry and training, business networks, women's groups and art networks. Melissa is passionate about photography and education, and enjoys giving back through the medium she loves.
Melissa is an adventurous spirit and happiest when she feels connected with nature and wilderness environments.
For more information about Melissa
Visit melissaanderson.com
View Melissa's Curriculum Vitae
Contact Melissa at Dreamimages
E: info@dreamimages.com.au
M: +61 413 529242
Visit one of our gallery pages Commercial | Advertising | Editorial | Fine Art | Portrait | Wedding |